Foldable Solar Panel Portable Charger
Produce clean, green energy with our Foldable Solar Charger!

If you need to produce sustainable energy that's powerful enough to charge multiple devices, our Foldable Solar Charger is for you. The solar panels are made of PCB ensuring strength and durability, while the knitted camo fabric gives it a stylish design. Charging your devices is fast and reliable too thanks to the MPPT regulator box with USB quick charging capabilities. Simply unfold the solar panels underneath direct sunlight, and you'll be able to charge your devices easily!

Why you'll love our Foldable Solar Charger?

Produce clean energy on-the-go – Whether you're out hiking or traveling for work, our foldable solar charger produces sustainable energy in a short amount of time––even when it's cloudy! Highly ideal for work, convenience, and emergencies.

Portable, durable, lightweight – The solar panels are made with PCB which makes them lightweight, durable, and highly water resistant. Plus, the foldable design means you traveling with this is easy and hassle-free!

Charge multiple devices – With dual USB outputs, you can charge multiple devices at the same time! Compatible with Android smartphones and iPhones.

Stylish camo design – The knitted camo fabric creates a stylish design that makes you want to bring this everywhere! After all, who doesn't like sustainable energy?

Equipped with mounting holes – Use the mounting holes to set up the solar charger anywhere you go!
20W Semi Flexible Solar Panel Charger,5V USB and 12V DC Output for Cell Phone and Car Batteries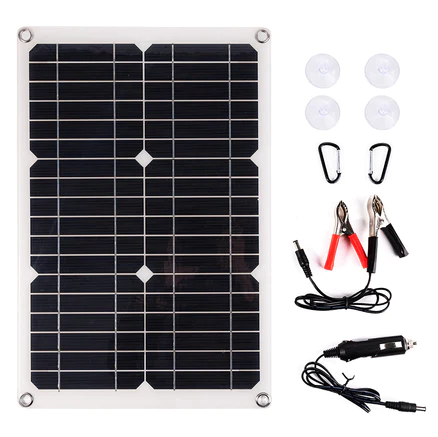 Parameters:
Solar panel power: 20W
Solar cell: Monocrystalline silicon
Solar panel size: 420*280*3mm
Solar panel operating voltage: 18V
Solar panel open circuit voltage: 21.6V
Solar panel short circuit current: 1.11A (Max)
Output port: Dual USB, DC5521 female
Product features: integrated 5V voltage regulator module
Product use: charge 5V devices such as cell phones and sports cameras, and charge 12V car batteries such as cars and boat
Outdoor 5V Customizable Solar Charging Panel for CCTV Camera Use,Externel Solar Power Panel IP66 WaterProof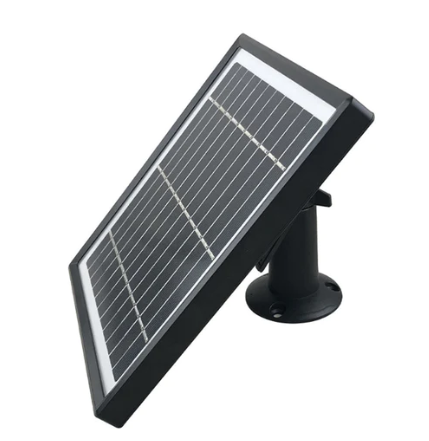 Parameters:
Solar Power:3.3W
Working Voltage:5V
WaterProof:IP66
Weight:0.5KG
Size:15 cm *18 cm * 4 cm
8W outdoors portable solar panels,mini size foldable USB solar panel charger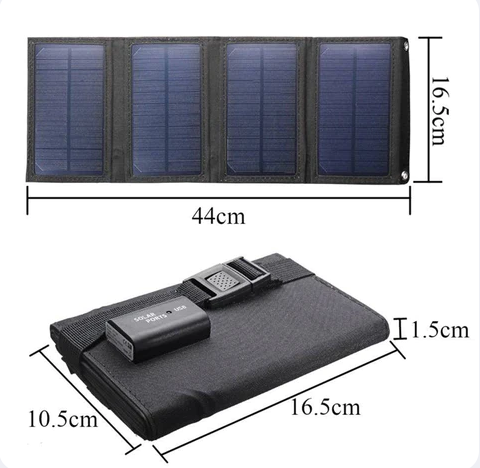 1. Maximum power of solar panel: 8W
2. Material: Monocrystal+PET+fabric
3. Solar Conversion efficiency: 19.8%
4. Output: 5V 1.6A Max (built-in voltage regulator)
5. Charging Temperature: -20-70 degree Waterproof: IP65
6. Size: 44*16.5*1.5CM (unfold),10.5*10.5*3 (fold)
7. Packing size: 20*14*4CM
8. Weight: 0.330KG